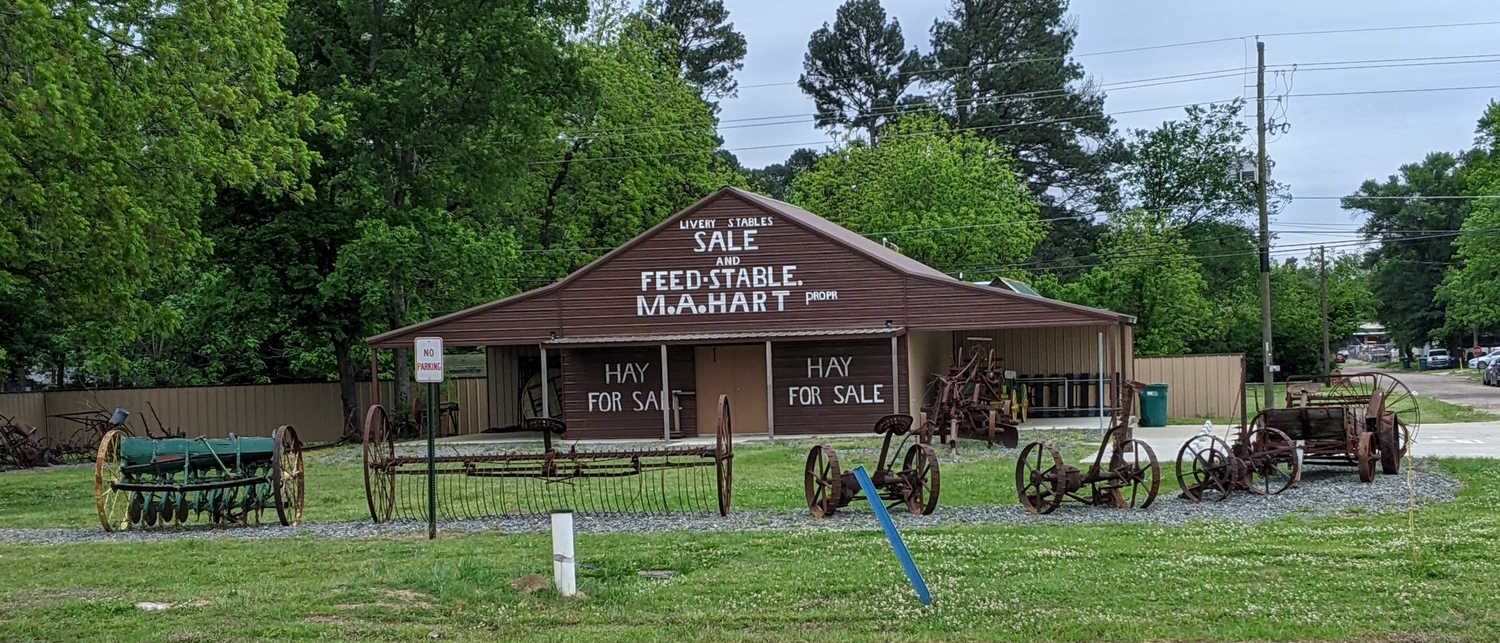 The Livery building behind the museum, is now part of the same property. That property was acquired a couple of years after we built the museum.

We realized pretty early that we were going to run out of room because of all the artifacts coming into the museum. And we wanted to go ahead and make arrangements since that property was available to do something for the early farmers and those that used all the equipment 100 + years ago and try to attract artifacts for that era.

The land was purchased with hotel-motel tax and set aside for about a year before we started anything on it. We also went back to Dallas for more funding to complete the artifacts and partially help build the building. We received more funds, again from Dallas for that.

The building is built where Mr. M. A. Hart's grandfather had a livery stable in 1880. I had a picture of that livery stable, and we used that on the front of the building to make it a likeness of the livery stable. That's how that building design came about. Since then, we have filled it up with probably 35 or 40 pieces of outdoor-type farm machinery and also hundreds of items of small old pieces of equipment and tools are inside.

That's how we were able to get the barn exhibit completed.